We capture reality & bring the world to your eyes!
If you can get a person there, we can model There.
Accurate models are useful, but experiencing the unsurpassed photorealism in our work will drop your jaw. You'll believe you're right there.
Welcome to the world you've never seen before
Garden Variety Photogrammetry
What people commonly understand with photogrammetry is the capturing of scenes with ambient lighting. That lighting is "baked" into the photography, which then traps the lighting in the virtual environment. Without dynamic virtual lighting, or "relighting", photorealism only goes so far with garden variety photogrammetry.
By recording in component form how light interacts with materials, Photo2Topo can essentially change the lighting in a photograph after the picture is taken. Think about that for a moment. 
Better yet, stop thinking. Just look below. Then think about what relighting means to photogrammetry.
Move the slider with your mouse to compare images
Note: disclaimer here…..and comment
Garden Variety Photogrammetry
Upon closer inspection, ambient lit photogrammetry invites a more serious problem, stuff hiding in the shadows. Low light or the wrong light means noise, means ratty geometry, and in more extreme cases, say the dark underbelly of a bridge, means useless data.
Photo2Topo excels in dark environments like caves and mines, pumping triple digit lumens of polarized light into the scene to return grain of sand detail in every nook and cranny. A go-anywhere, rapid deployment capture system used to deliver cinema-grade photorealism of virtually anything anywhere, that's what distinguishes Photo2Topo from garden variety photogrammetry.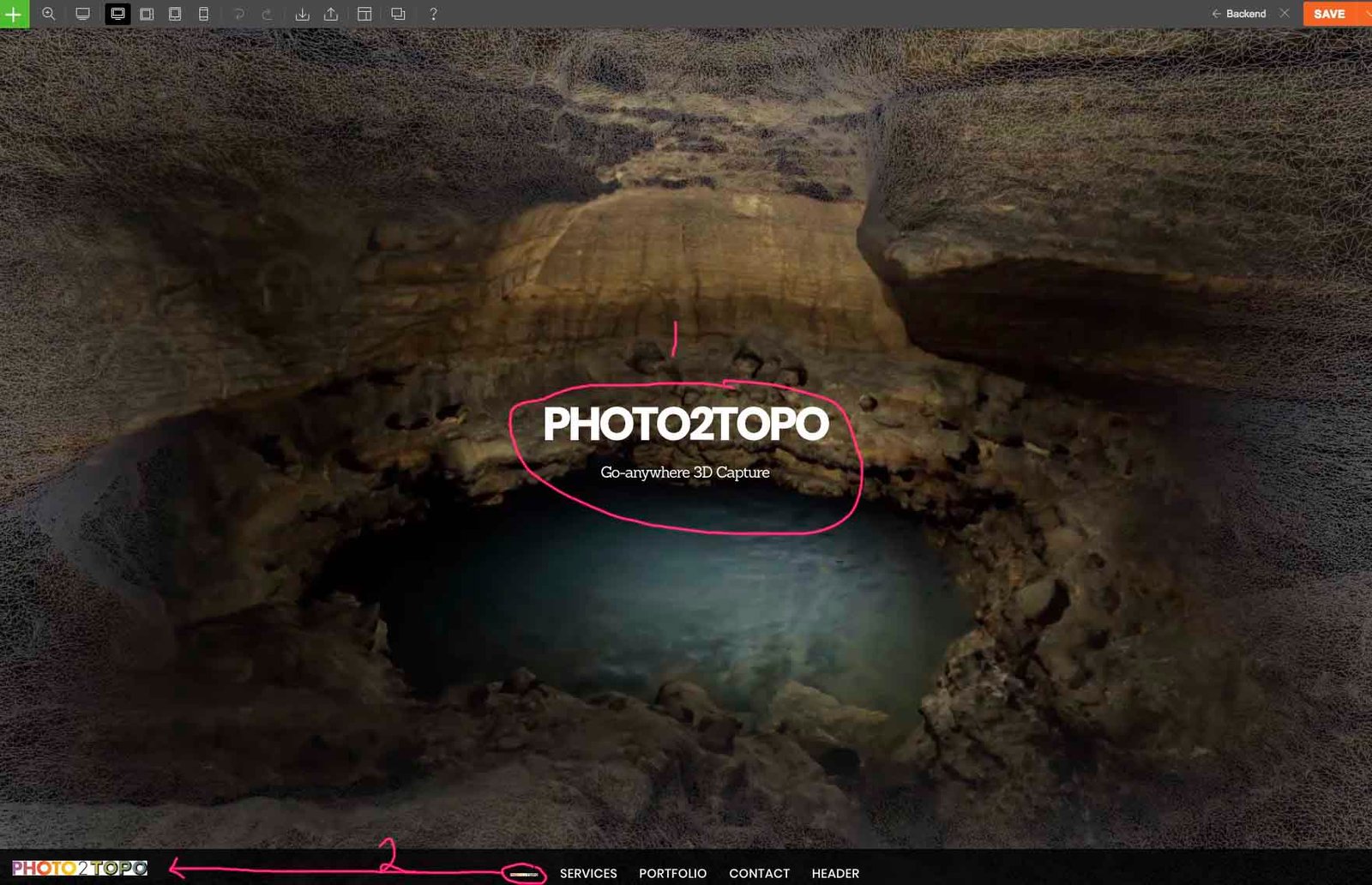 Garden Variety Photogrammetry
Much is accomplished with ambient lit photogrammetry, and coupled with texture artists or AI or both, even some ambient lit photogrammetry can be relit. However, the limitations are many and costly.
A founding principle that best crystalizes the value of Photo2Topo declares that empirical data will always out perform inferred data. Nothing does nature like nature. When the getting there is more than half the battle, it simply doesn't justify to skimp on the quality of the data collected.
this is the default output of codepen fyi
Dreams and teams work together
Benjamin Von Cramon
Virtual Environment Content Magician
disable popup blockers ~ video may pause before it begins to play
disable popup blockers ~ video may pause before it begins to play